By Paul J. Rippy
I was recently asked if the spouses of insured employees would be allowed to operate a company vehicle.  The individual making the request thought permission was granted because the insured's policy has a symbol 1 for liability.  After taking a moment where I reminded myself that a jump from a two story building would really hurt, I explained the insured needed a Drive Other Car Coverage – Broadened Coverage for Named Individuals endorsement [Accord Form CA 9910 1013].
Drive Other Car Coverage or DOC is an endorsement designed to provide non owned auto coverage under a commercial auto policy.  The form is commonly used when one of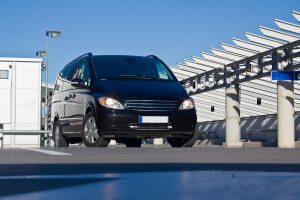 the insured's executive officers does not carry a Personal Auto Policy because he only drives a company issued vehicle.
Although the executive officer may be a covered driver when using the company vehicle on business, what happens when he or she is running errands on Saturday?  Or the spouse needs to borrow the car to pick up a few items at the grocery store?  DOC endorsement to the rescue!
The coverage comes into play when the executive officer or resident spouse uses the company auto for personal use.  However, DOC does not apply if the auto in question is owned by the officer or a member of his household.  In addition, the vehicle can not be in the business of selling or serving.  All commercial auto coverage exclusions still apply.
If the insured wants to add the DOC endorsement to their commercial auto policy, advise there will be an additional cost [differs depending on the state] and that your office will need to pull an MVR on the resident spouse.
I know that your insureds may be thinking, "Great!  I can add my spouse, but what about my 16 year old son who just received his driver's license or Uncle Herbert who lives with me?"  Unfortunately, DOC coverage only applies to the executive officer and the resident spouse.
However …….., while above comment regarding other family members applies to ISO Auto Form CA 9910 1013, Preferred's  program with AIG allows our office to provide DOC to other residents in the executive  officer's household depending on favorable underwriter review.